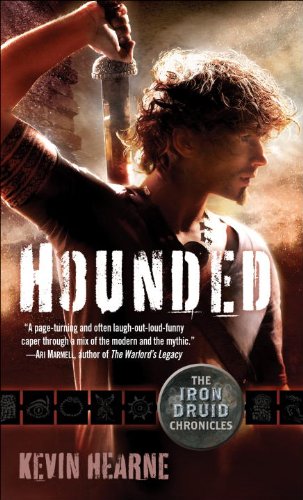 "Each weekend I recommend three books. Some are books I've read and some are books I want to read. Some have been written by my friends. Or maybe I'll just post a good deal I saw online. Just a little something to expose you to the kind of books that interest me."
Hounded by Kevin Hearne. I had the pleasure of meeting award-winning author Kevin Hearne at World Con in San Antonio last fall. He's one of the most genuine, delightful people that you'll ever meet. His first book is just $.99 right now so if you enjoy urban fantasy, or even if that's not normally your thing, you should pick it up.
This is a collection of the first three books in the Dragonriders of Pern series by Anne McCaffrey. I've only read the first two, and quite a long time ago, but I remember them as wonderful, unique books. Most authors I know seem to have fond memories of reading her novels. This whole collection is just $1.99 right now on ebook so it's a pretty dang good time to grab 'em.
Ice Forged by Gail Z. Martin is one of those books I heard a ton of good things about and bought forever ago but which has not yet reached the top of my mile-long to-read list. Fortunately for you guys, it's just $1.99 right now.
Encore
Yes, I know I recommended Myke Cole's books just a few weeks back and that I'm supposed to only do three books on this feature, but I thought it wise to let you know that Control Point: Shadow Ops recently went on sale for $1.99. If you had been thinking of trying to out the series you should do so now.